Slide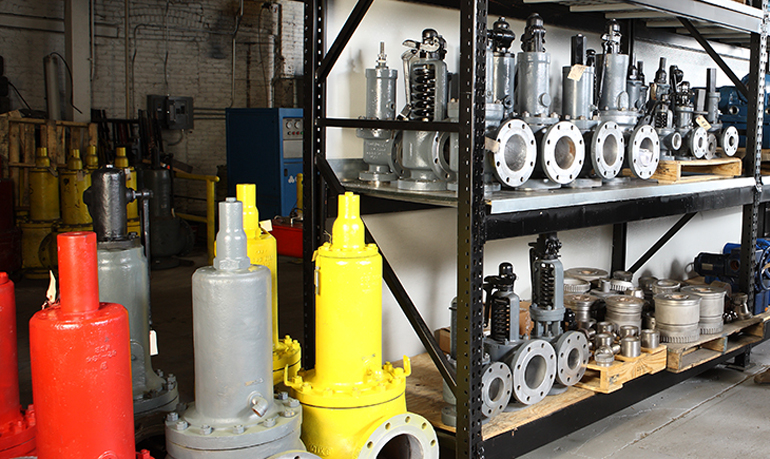 NEW AND SURPLUS VALVES
Riggio has a large stock of new, surplus valves and actuators ready for immediate delivery to get you back on-line fast. Valves are available in a variety of materials and styles including:
Safety
Safety Relief
Gate
Globe
Check
Non Return / Stop Check
Control
Regulators
Electric Actuators
Valves are available in a wide variety of materials and pressure classes. Rely on Riggio's experienced team of expert service technicians for install of bypass and equalizing lines, hard-facing, upgrade of trim, and to retro-fit from manual to MOV – all handled in-house.
Surplus valves and actuators are fully warrantied by Riggio and available at discounts up to 50% below manufacturer prices.
Safety and Safety Relief Valves by Crosby, Consolidated and Farris Valves are available, as well as a large selection of Limitorque Actuators L120 and the largest SMB-5T in stock. We also have a significant inventory of severe service control valves and isolation valves.
Let our valve specialists locate that hard-to-find, special bill of materials valve and/or actuator for you. If we don't have it in stock, our team will find it for you using our long-term relationships and vast network of suppliers.
WE'RE ASKING FOR TROUBLE – Call us today 201.339.2000