Slide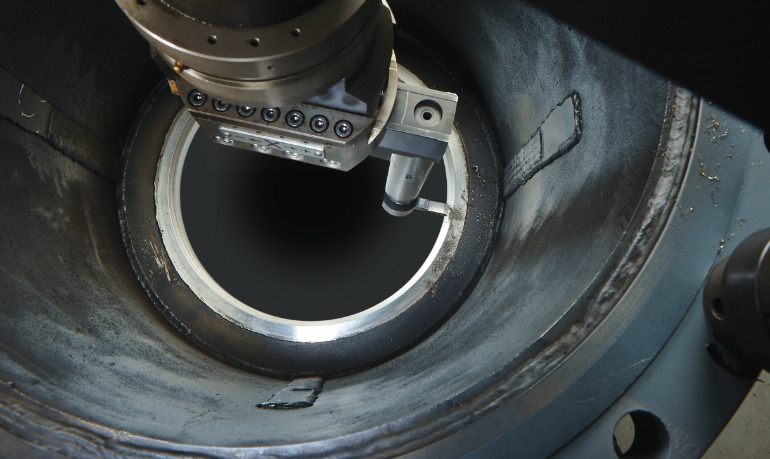 "LIFE-CYCLE EXTENSION FOR CRUCIAL VALVE INFRASTRUCTURE"
With a long heritage of valve service capability and experience, Riggio services provide removal rigging, refurbishing, re-assembly, installation and testing for planned maintenance or emergencies. Whether manual, electric, hydraulic or pneumatic systems, our rebuilding and testing programs have been designed to assure like-new performance.
Strategic capabilities are certified welding, robotic welding, micro-welding and precision in-place machining that restore damaged parts to like-new condition.Unique fixtures and specialized equipment reduce on-site machining time and cost.
All work is handled in house by our own employees. It's the only way to provide the quality our team demands. We pride ourselves in handling all work turn-key, including rigging, welding, hard-facing and machine work. The only operations handled by others is scaffolding and field heat treating.
OUR KNOWLEDGE, SKILLS AND SERVICES INCLUDE:
Turbine Throttle and Intercept Valve Seat/Plug Restoration
CRV Combined Cycle Reheat Valves
MSCV Main Steam Control Valves
On-site Robotic Tig Welding
Hard-Facing Components
Micro Welding
ASME "R" Stamp Certified Welding
In-place Machining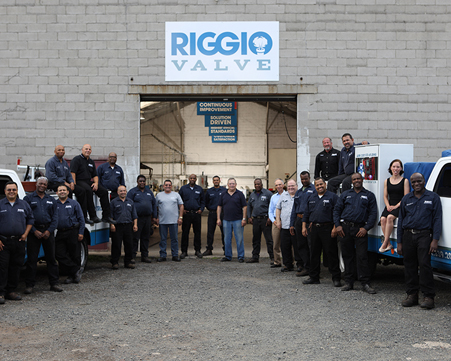 YOU CAN RELY ON TEAM RIGGIO
What sets Riggio apart is our team of dedicated and expert service technicians. Our aim is to give more value at every turn, delivering a consistently great customer experience.
On call and ready-to-go 24 hours a day, 7 days a week, our team is deeply committed to providing the highest-quality work, regardless of the time or circumstance, with constant attention paid to safety.
WE'RE ASKING FOR TROUBLE – Call us today 201.339.2000