Slide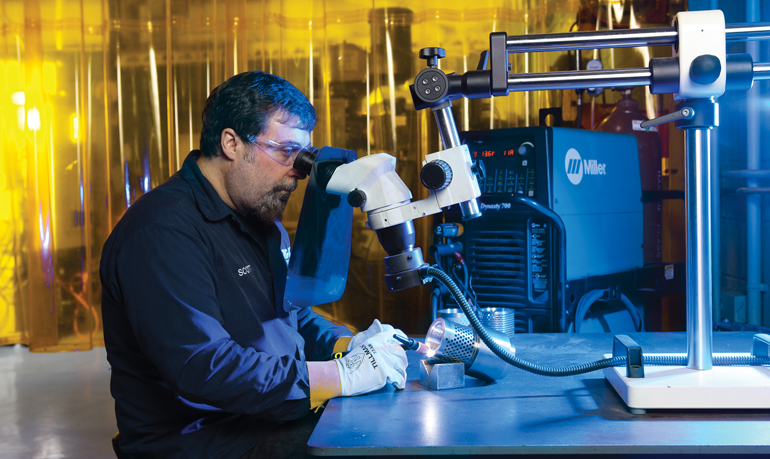 ASME CERTIFIED WELDING
Repairs or alterations to existing ASME code stamped boilers, pressure vessels and piping require the National Board of Pressure Vessels and Inspectors "R" stamp accreditation. The "R" stamp accreditation assures that approved weld procedures are performed by Certified Welders in accordance with National Board and ASME Section IX Code requirements.
Riggio expanded welding services include micro welding. Micro TIG is welding at very low amperages with welding wire as small 0.005 inch. It allows extremely accurate control, minimal sink (shrinkage between the weld and parent material) undercutting and warping. Conceptually, it is like welding with a very fine hair.
The techniques used require an expert welder using a microscope to obtain extreme precision. The process builds only the damaged location with no excess weld to permit minimal machining. Besides saving time and cost, the capability often enables a repair instead of replacing an expensive part.
WE'RE ASKING FOR TROUBLE – Call us today 201.339.2000